Blood is known as the "River of life", the existence of life and without it. Blood is a person's most precious gifts to another person---the gift of life. Volunteer blood donors, giving more than just a love, but can save another person's life. In the run-up to the Youth Olympic Games, in response to the call of national voluntary blood donation, relieve summer blood strained situation in Nanjing, and develop the spirit of sea-level staff caring for others, contributing to society, our company in accordance with the unified arrangements of the group in the morning of July 29, organizing employees in the Hall on the first floor of the Office building for blood donation.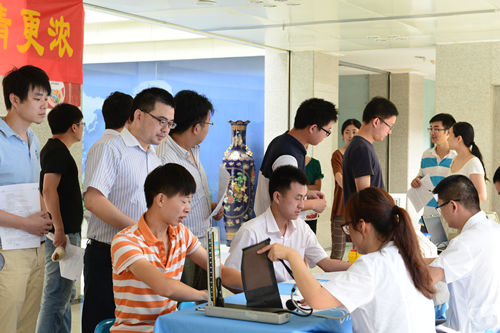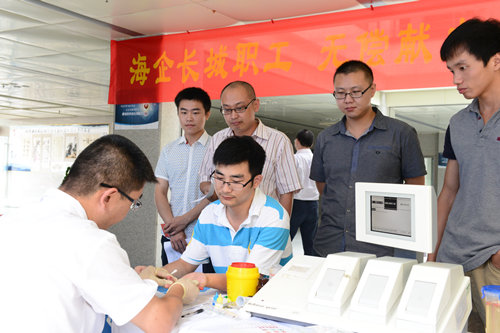 Activity at the site, all faced with the Organization of the Youth League branch, orderly lined up to register in the lobby, physical examination, blood tests, blood, colleagues, encourage each other to ease tensions, blood donation activities can go smoothly. CPC group, the Federation of trade unions Chairman Zhang Wenxiang comes to blood collection site see blood donor staff, Union and League personnel will prepare the soy milk, dates, such as bread, bean soup and then distributed to employees sacrificing blood, actively carry out logistic service and care staff donating blood.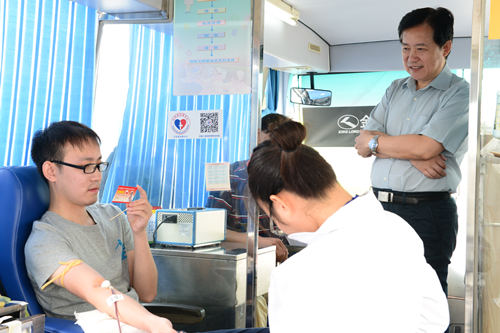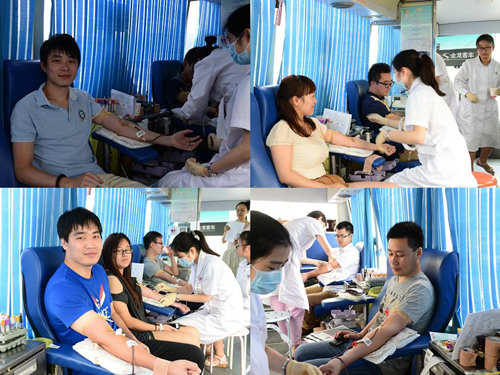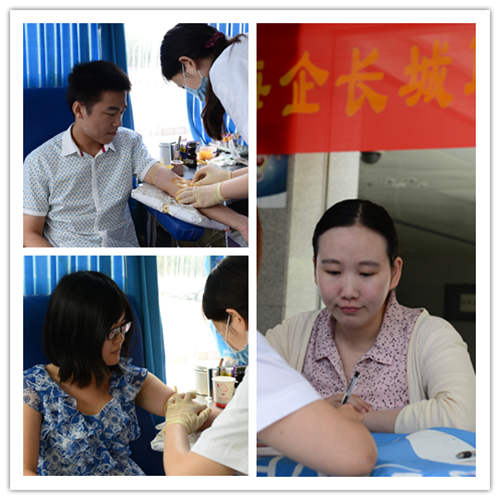 This activity our company a total of 31 people involved in blood donation, blood donation, a total of 5600 cc. Employees participate in this donation, some are donating blood for the first time, more a large portion of people have participated in blood donation. They have indicated that they want to develop the spirit of humanity, love, and devotion, action marine companies who pass on the love and enthusiasm, the initiative to assume responsibility as a social responsibility, love, passing life. This list of employees for volunteer blood donors: Wang Lushi, and Wu Kechao, and Bao Mingchun, and Liu Zhenhuan, and Wen Lejiao, and Cui Yulong, and Shi Li, and Dong Liu, and Wang Lei Lei, and Yang Xia, and Gong Qiujiao, and Zhou Chuang, and Ni Jinbo, and Hou Yiwen, and Miao Lingfeng, and Guo Fanlong, and Li Dan, and Jiang Xin, and Zhang Rong, and Pan Fucong, and Sun Qinbin, and Sun Mao, Wang Wen, and Tang Dengya, Yan Zhiyong and the Lv Chen Ming, and Deng Shuyao, Wang Ming and Li Nan, and he zhizhang, and Chu Xiaoxia.